AISHA JUMWA'S GOVERNMENT OF KILIFI COUNTY (2022-2027)!
Kenya women's presence and political participation in leadership and governance has a long history dating from pre-colonial through colonial to post colonial period; e.g. the first woman Chief -Wangu wa Makeri (1901-1909), who defied patriarchal structures of culture and tradition, and rose to become a formidable leader who is said to have brought development and peace among to her community.
Many "unsung heroines" accomplished similar feats; including those who actively participated in the country's liberation struggle of the 1940s and 1950s, thus demonstrating that women can and do make a significant difference even in hostile environments.
Since Kenya attained formal independence in 1963, women have been seeking to effectively participate alongside men, in governance and decision-making in all aspects of public life. But in the first four decades of postcolonial rule, progress towards women's access to formal political leadership positions, has been slow due to a combination of structural obstacles
Access of women to public positions is a long and hard process because of structural gender inequality. Power is far from being equally divided between women and men. The thing is that the association of the public sphere with
men makes it more difficult for women to access this space. In 2013, the Kenyan government plunged into one of the most ambitious devolution processes in the world. As a result, more women hold local level government positions today than at any other time in Kenya's 50-year history.
Today as i write this article, many more women provide visible leadership today than ever before. Opening up higher education for women and winning the battle for suffrage brought new opportunities. Notwithstanding the New Constitution that has succeeded to catalyze female leadership in different spheres of the Kenyan society. the Kenyan Judiciary (very crucial arm of the Kenyan Government) is now female in its leadership where the Chief Justice, Deputy Chief Justice and Chief Registrar are females.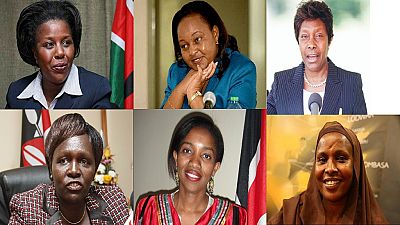 Kilifi County is destined to have a county government led by a woman next year. Malindi MP, Hon. Aisha Jumwa's quest for the County top seat is earnest as she is now among the frontrunners in the 2022's Kilifi Gubernatorial race. If God accepts this wish as determined by Kilifi people in the ballot, the post Kingi Government will be a female Government. So welcome to the Government of Aisha Jumwa!
Aisha will not be the first woman to beat the odds and rise to high devolved political office. The 2013 devolution elections disappointed the female gender as all elected Governors were male. In 2017, six women have made history in Kenya for being the first women to win seats as governors and senators since the promulgation of the 2010 constitution.
Three women won gubernatorial seats which have always been won by men. Another three women won seats in the 68-member Senate, making them the first women to be elected in the lower house of parliament. The elected governors are Joyce Laboso (R.I.P) for Bomet, Anne Waiguru for Kirinyaga and Charity Ngilu for Kitui. The elected senators are Margaret Kamar for Uasin Gishu, Susan Kihika for Nakuru and Fatuma Dullo for Isiolo.