FROM KIBARANI DUMPSITE To Kibarani Recreational Park: A good TALE for 'SULTAN' to TELL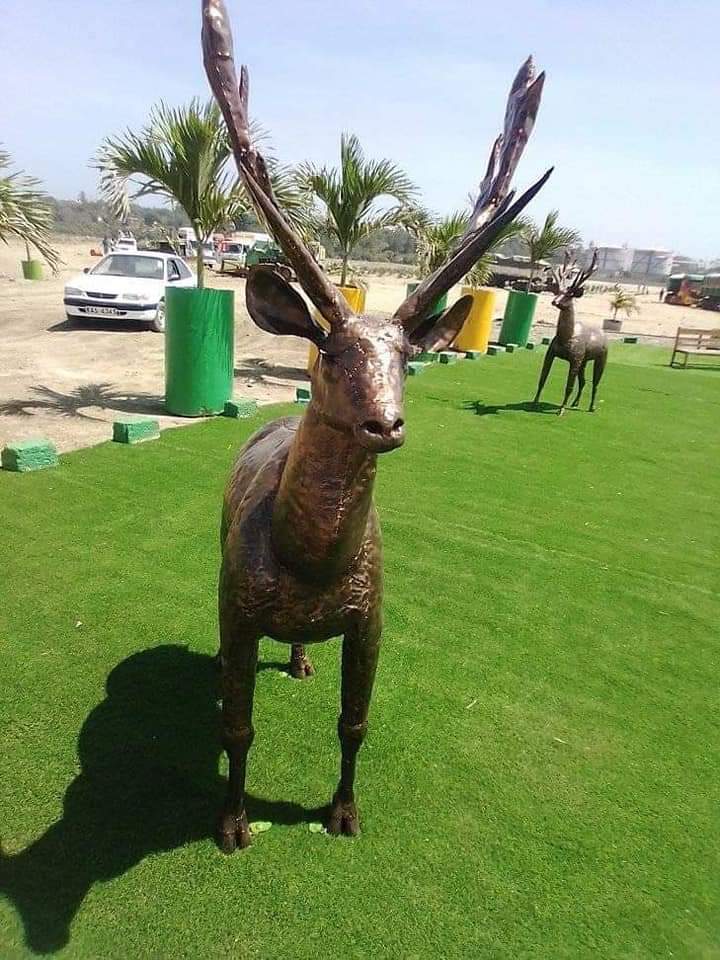 When Governor Joho took over in 2013, Mombasa was stinking. Garbage was all over. Mountainous heaps of refuse pilled up in major estates and slums faster than the county managed to clear it. Some were even nicknamed 'Mt Sultan', after the governor's pseudonym. Public waste bins in town filled up faster than ever. Inevitably, many end up overflowing. The end result: cluttered streets, bad odours, clogged sewers and negative health and environmental impacts.
But more unfortunate was the rising hips at Kibarani dumpsite. Kibarani is the gateway to Kenya's oldest city, Mombasa. But for five decades, it has been characterized by a sprawling dumpsite beside the Indian Ocean. Not only an eyesore, the site has long been a public health concern for locals as well as the cause of marine pollution.
But now it's a thing the past. The once baggage infested site faced a major transformation and became a greener recreational park. As part of a move by the government and private stakeholders keen to reclaim the lost glory of Mombasa, a once famous tourist city, the garbage site has been relocated to Mwakirunge, another neighborhood in Mombasa County, and different varieties of trees were planted in places once given over to rotting trash.
The Transformation kicked off with an executive from Mombasa County Governor Ali Hassan Joho for the immediate closure of Kibarani dumping site. The dumpsite located along Mombasa-Nairobi highway at Kibarani was closed to allow the transformation to happen. Speaking as he flagged off a fleet of 12 garbage collection trucks at the Treasury Square on April 20, Joho ordered Health, Trade and Tourism, and Environment CeCs to make sure the dumpsite is closed within 60 days. Joho has a tale to tell. Once an eyesore to the residents and visitors.
Two major milestones Governor Joho will be remembered for: painful relocation of the dumpsite from Kibarani to Mwakirunge and then transformation of the dumpsite into a green recreational park. The other remarkable accomplishment in this project is that the Public-Private Partnership model worked so well. Mombasa Cement and Corrugated Sheets invested so much in this project.
"The decision to decommission the dumpsite was made in April 2018 during the launch of the twelve (12) garbage trucks, where H.E the Governor gave some executive orders to close Kibarani dumpsite and channel the waste to Mwakirunge. Dumping of waste was stopped before levelling and compacting was done. The area was then covered with quarry dust and soil and a process of phytorelegation is ongoing where natural vegetation is allowed to grow. The work is part of the bigger Mombasa regeneration project that the Governor asked President Uhuru Kenyatta to extend to Mombasa following the Nairobi regeneration project. The dumpsite, which has been in existence for more than 50 years, is being turned into a recreational park by the Mombasa county government in collaboration with the national government and other stakeholders"

Writes the department of Environment, Waste Management and Energy , Mombasa County Government in the official webiste
Together with the just completed 460m Mama Ngina Waterfront, the Mombasa beautification project is becoming a reality. While the dumpsite involved the decommissioning and rehabilitation of the former Kibarani dumpsite into a public park, the Mama Ngina waterfront was transformed from the former Mamangina drive to the iconic seaside park. Mombasa is rising. Mombasa is shining. kudos 'SULTAN'