POLITICALLY NUBILE MKOI: LIKELY TO SHOCK KILIFI 2022 SUCCESSION SCENE
You may not believe this but everything is possible in politics!
By Chaduchi Correspondent, March 2, 18.00 EAT, Kilifi Kenya
For the last 7 years, Kilifi Governor Amason Kingi may be seen as the face of Kilifi politics. But very few know that the area Senator Stewart Mwachiru Madzayo's impact in the region's political arena cannot go unnoticed. The University of Bombay-trained lawyer was elected the first Kilifi Senator in 2013. But before that, he served as a Judge in the Industrial Court of Kenya for nine years.
However, it's Madzayo's political life that has defined him more than his life in the corridors of justice. Though he lost his quest for Bahari Constituency MP in 2007, Madzayo was able to make amends of his failed bid five years later when he was overwhelmingly elected senator. Since then, the 61-year-old lawyer-cum-politician has never looked back. He may be seen to be playing a canon fodder style of politics to Kingi in the county politics, but the duo's combination has successfully kept Jubilee at bay in their quest to make inroads in the vote-rich county.
Prior to the August 8 elections, President Uhuru Kenyatta had made more trips to the county than Raila Odinga. However, Madzayo and Kingi have stood firm and declared the county as an ODM zone with the pair denying Uhuru's party any elective position in the county. When President Kenyatta had altercations with Kingi, Madzayo stood with the firebrand Governor to make the region virtually impossible to politically penetrate. With Kingi set to leave his gubernatorial position in 2022, Madzayo may be his heir apparent, though he may have to battle it out with Malindi MP Aisha Jumwa, Kilifi North MP Owen Baya, Kilifi South MP Ken Chonga, Magarini MP Michael Thoya Kingi and Lands CAS Gideon Mungaro who are reportedly eyeing the seat.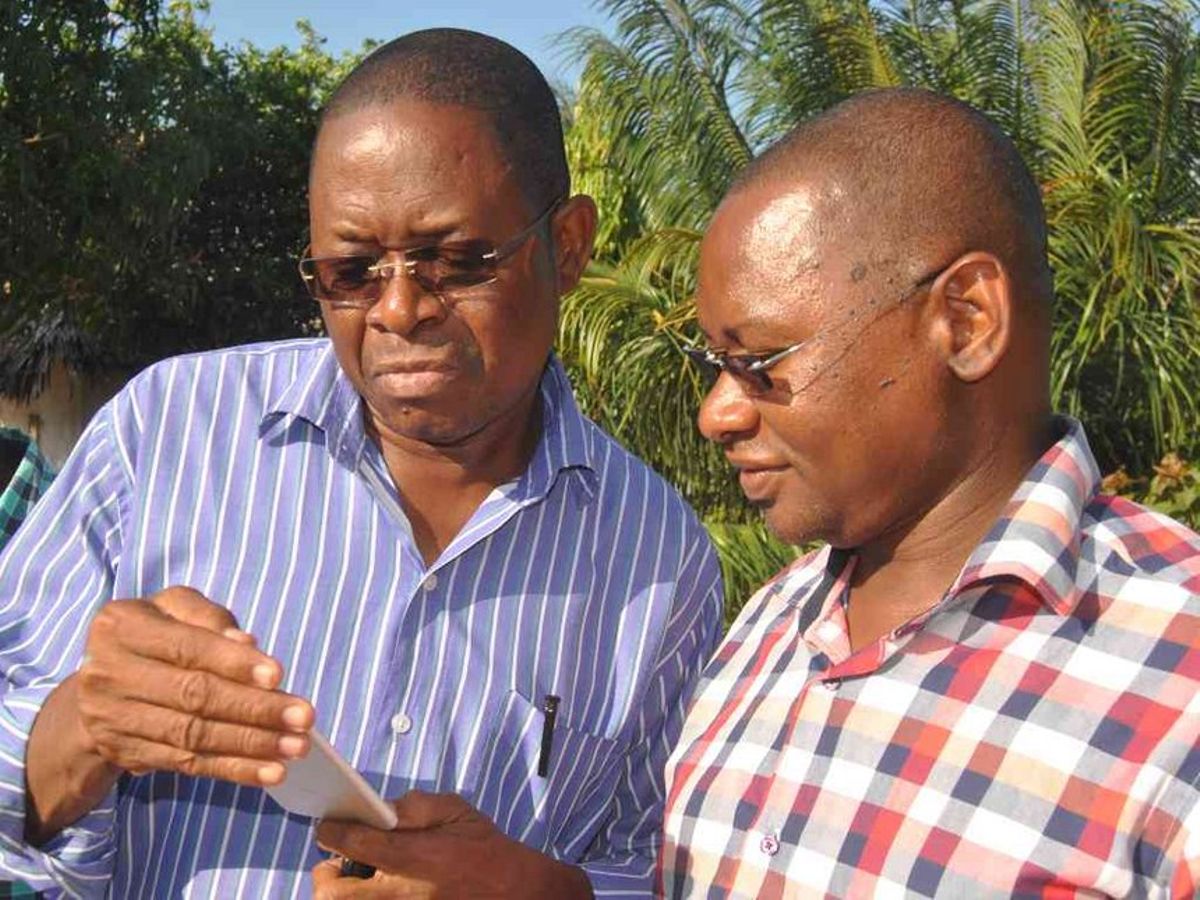 Many have described Madzayo as a humble and down to earth leader. The words of his son Didier Madzayo (Lawyer/Musician) explain more about the retired judge now Kilifi Senator and a member of the Pan African Parliament:
"My dad is from the interior part of Chonyi; Bahari constituency Kilifi county. He went to Mvita Primary School, joined Mombasa Baptist High School and studied law in India. Dad was a top lawyer and an icon at the Coast, representing former Mombasa mayor Mwalimu Masoud Mwahima, among others in court. He has practiced law most of his life and got a huge breakthrough in 2003, when he was appointed a judge of the Industrial Court, now Employment and Labour Relations Court. From the word go, we knew it was a matter of time before he did it. During the 2002 General Elections, he contested under Ford People for Bahari MP, which former MP Joe Khamisi won. The next time he vied for the senate seat, he won by a wide margin. We didn't exactly agree with his new choice of career, but he had our support. He and Kilifi Governor Amason Kingi were attacked by some members of Mombasa Republican Council, whom he had represented in court. He got a head injury and lived through some disturbing flashbacks from this attack. County members' visits were comforting to us. But at some point we were scared for our lives because there were rumours that the MRC would also target the family. When joining politics, he had vowed to give back to society. As a senator, he focuses on legislation, continually drafting bills tabled in senate, with some almost getting passed into law. On a personal level, he has taken many children whose parents cannot afford fees to school. His foundation has supplied sanitary towels for the girl child and facilitated the provision of stationery to various rural schools. Dad is passionate about law and chose to run for senate not because he wasn't fit to run for the governor's seat, but because he wanted to be involved in legislation. He is strict, does not entertain nonsense and speaks his mind. Some may call it arrogance but I call him a man who follows-up on every detail. Dad gets the job done no matter how mundane and is a risk taker. Yes, we saw him less as he was travelling for parliamentary sessions in Nairobi and Kilifi, then back to Mombasa. We learnt to share the county family with him. He always listens to zilizopendwa and is a huge fun of The Mushrooms. Watching him practice law inspired me to follow his path. I have chosen to pursue my masters degree specialising in the untapped Oil and Gas Law, at Robert Gordon University, Aberdeen in Scotland. We're both Chelsea funs and he plays for Bunge FC. I remember one time while I was in school in Kampala, he visited me and instead of idling, he joined Ugandan parliamentarians in the game. My father hates lies. He loves seafood with a dessert of fresh fruits. His second favourite is ugali and fried fish in coconut stew. I am proud to be his son as he didn't tell me how to live but instead, he lived and let me watch him. All I can say is, "I love you dad, infinity times infinity. Out of 10, I would give him seven, which in estimation is a silver medal for how far he has stretched himself in his duties, with realisation he still has more work ahead."

Didier Madzayo, Son of Senator Madzayo
Senator Madzayo have been bold on key county issues. For instance while addressing the MCAs in the assembly on Wednesday for the first time since his re-election in 2017 as the senator, Madzayo questioned why the MCAs changed their stand on Alio Adan's appointment after rejecting to approve him earlier.
On May 16, 2018, the county assembly turned down Mr. Adan citing credibility issues despite having been cleared for the post by the Health Services Committee. Mr. Adan academic certificates were questionable having obtained his Masters Degree certificate eight years after completion of his studies. His documents also did not bear the same names with some reading Ali instead of Alio and Ebrahim instead of Ibrahim.
In July 2018, Kilifi Governor Amason Jeffah Kingi asked the county assembly to reconsider Adan's candidature. In October the same year, Mr. Adan reappeared before the Health Services Committee for vetting. In the exercise, he struggled to answer questions from the committee and the public's outcry over his nomination to the position. Besides the credibility of his academic certificates resurfacing, complains of him having a hostile relationship with the public were lodged through memoranda from the public.
Despite the public outcry and credibility of his papers, the county assembly approved Mr. Adan in a session that had a showdown between a side inn favour of his nomination and another that was against. This angered the Kilifi Senator.
Through the professional hands of Senator Madzayo, Governor Kingi's legal profession was made to shine before successfully joining politics in 2007. Others mentored by the senator are: George Kithi, Michael Mwanyale (now judge), and Antony Mrima (now judge). This and among other reasons makes Governor Kingi obliged to hand over Gubernatorial power to the retired judge (his mentor).
AS we speak, Senator Madzayo has upped his political game. Silently yet strategically, he combing the ground. On one weekend, the Senator hosts hundreds of people coming to his home …others as delegations. He is moving to every ward participating in in addressing the real issues affecting the Kilifi person and sometimes he does this with his own personal money since his office don't have a kitty for development.
Chances for Senator to capture the ODM ticket towards his successful election as Kilifi Governor 2022 fall at 55%. This is more than the several contenders salivating for the same seat.