RAVAGE OF CLIMATE CHANGE! A section of Kilifi County Population is Pinched hard by Hunger and drought!
Climate change is becoming one of the most serious challenges to Kenya's achievement of its development goals as described under Vision 2030. Kenya is already extremely susceptible to climate-related events, and projections indicate that the impacts are likely to affect the country even more in the future. In many areas, extreme events and variability of weather are now the norm: rainfall is irregular and unpredictable; some regions experience frequent droughts during the long rainy season, others severe floods during the short rains. The arid and semi-arid areas are particularly hard hit by these climate hazards thereby putting the lives of millions of households and their social and economic activities at risk.
The Kenya County Climate Risk Profile Series (2021) presents Kilifi as a county that is more vulnerable to the impact of climate change. In this County, climate variability has been accompanied with a significant increase in attendant risks, as repeatedly documented in national and international news coverage. Lack of rainfall, as well as the late onset and early cessation of both long and short rains, have made crop failure a recurring hazard in Kilifi. Drought has created a cycle of food insecurity, starvation, and reliance on emergency relief that has been repeated in the County every year since 2013.
Food insecurity as a result of rainfall failure poses threatening challenges to Kilifi population. Semi-arid zones of Kilifi County like parts of Kaloleni, Ganze and Magarini likely to be more affected. More than 150,000 people in Kilifi County are in dire need of food and water supplies, as ravages of drought become manifest in the Coast region according to National Drought Management Authority report of 2021.
Kilifi County household food security continued decreasing following poor performance of the last two seasons. Significantly below normal harvest was recorded during the 2021 long rains due to poor temporal and uneven spatial distribution across the livelihood zones. Food prices expected to remain high as most households depended on the market for food supply. Due to a poor season, pasture regeneration the cattle body condition expected to continue declining due to pasture stress. Average distance to water sources by both livestock and households expected to increase as more pans and dams continued to dry up.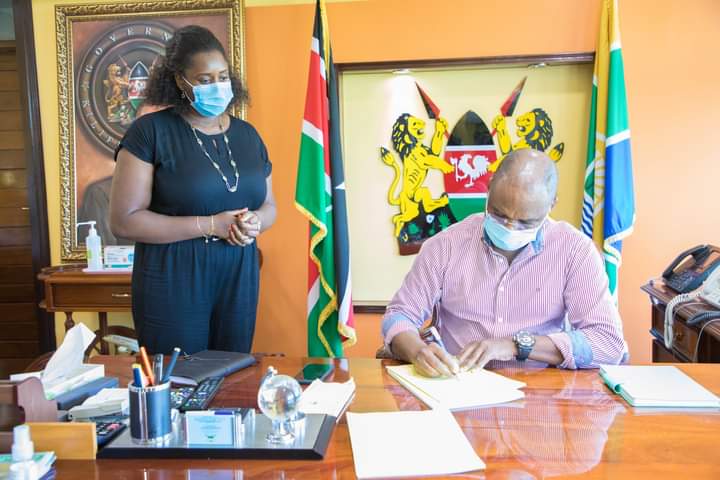 According to the Kilifi County Government Website, the past 4-5 months have been the worst in the history of Kilifi County. This has been attributed to the famine currently being experienced in some parts of the County due to failed rainfall that the county has experienced in the last seasons. As close to 200,000 people in Magarini, Ganze and Kaloleni Sub Counties have been hit hard by famine, thousands of residents in the county are now living in fear of losing their lives and their livestock after crops in their fields failed. Reports from the grounds have also been worrying after water sources that were used to quench both human and animals thirst dried up. Rivers, dams and water pans have all dried up in parts of Magarini, Kaloleni and Ganze. This has brought about much media attention in the country which has seen countless stories on the current famine situation in Kilifi. It is indeed saddening and heartbreaking to see families starving, children forced to drop out of school in search for food and water and many families losing large numbers of livestock.
Kilifi County governor Amason Kingi has approved the Kilifi County Climate Change Act, 2021 seeking to implement climate change mitigation strategies. Kingi assented to the bill this year April 23, laying out the policy proposal and planning processes that the county will use to develop and implement the law.
"The law seeks to put in place a framework and mechanisms for mobilizing and facilitating communities and other stakeholders in the county to respond effectively to effects of climate change through appropriate adaptation and mitigation measures and actions", the governor said while addressing the media shortly after signing the bill.
The county boss added that the law provides for the establishment of a climate change steering committee and planning committees at County and Ward levels as the primary administrative units for implementation of the law. He said the primary administrative units on the climate change law will also propose measures to formulate a County Climate Action Plan and a County Strategy for raising awareness and public education on climate change. The governor is betting on the Kilifi County Climate Change Act 2021 to bring climate resilience as the county is faced with frequent droughts that has left most parts of the county dry, leaving the residents in an endless circle of poverty.