UPS AND DOWNS OF DR. ANISA OMAR As she strives to position the Health department to the APEX!
Kilifi County's Health and Medical CEC Dr. Anisa Ahmed Omar
But as she does that, internal administrative challenges can't be ignored. As a big healthcare organization, the department of health is continually battling with conflicting priorities. Kilifi health clients continue to demand more thus the department need to focus on delivering high quality patient care, preventing infections, maintaining hospitals' security, and ensuring patient safety – all with extremely stretched resources.
Life has both ups and downs. A common myth however is that happiness is based on the quality of these ups and downs. Most believe that the more good moments they have rather than bad moments, then the more happy they will be overall. But this isn't necessarily so. Life isn't about the exact quantity of ups and downs, but rather how smoothly we ride between these inevitable ups and downs.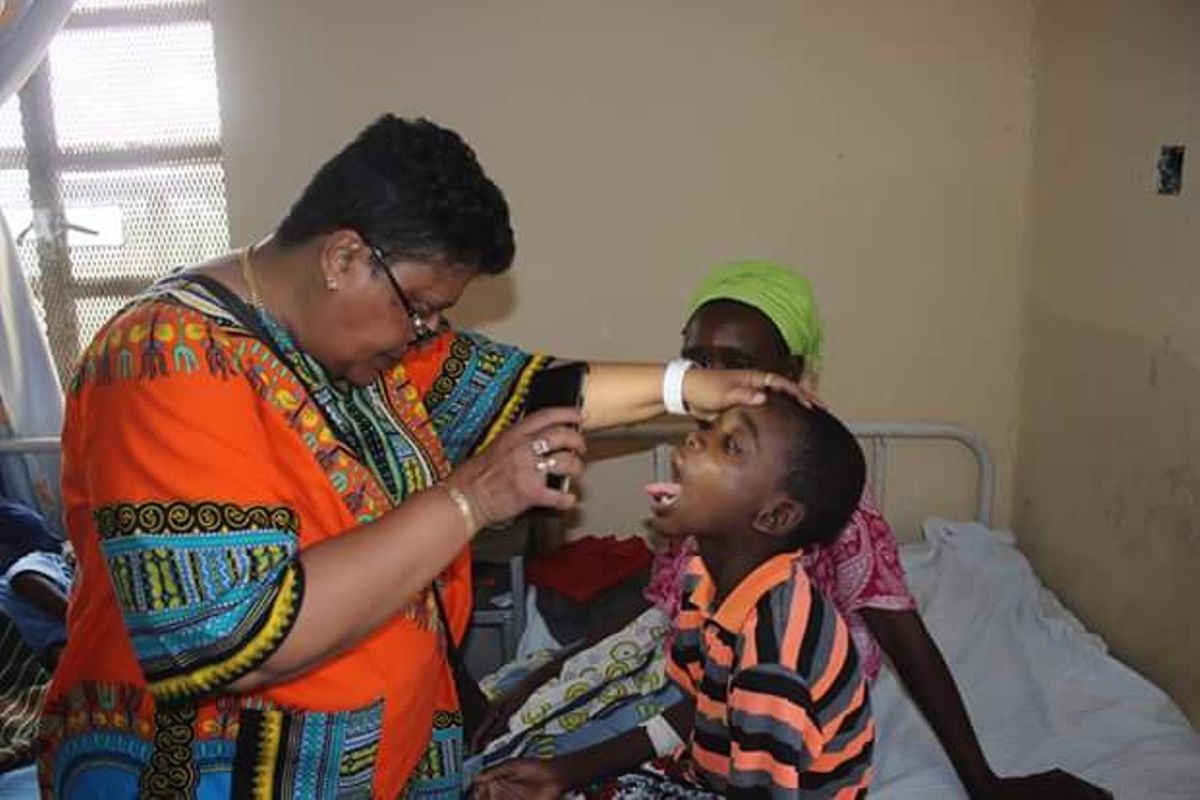 For Doctor Anisa Omar, CEC Health and Medical Services Department of Kilifi County Government, management of both ups and downs with ease and equanimity is normal for her. She has proved to be stable and walking along the middle ground perspective between what we normally see as "positive" or "negative." This state of stability for her that has comes with the insight that all of reality is ultimately transient has made her stronger. Everything is subject to change from one moment to the next: thoughts, emotions, habits, goals, or relationships. There is almost no facet of our existence that is completely fixed and permanent.
Dr. Anisa Ahmed Omar is a specialized pediatrician and experienced hospital administrator. Before her recent appointment as the County Executive Member of health Service, Dr Anisa worked with Pathfinder International as the Deputy Chief of Party for the Afya Pwani Project and Technical Advisor to Service Delivery since July 2016. She previously worked with the ministry headquarters in the department of family health as the Program manager for Adolescent health.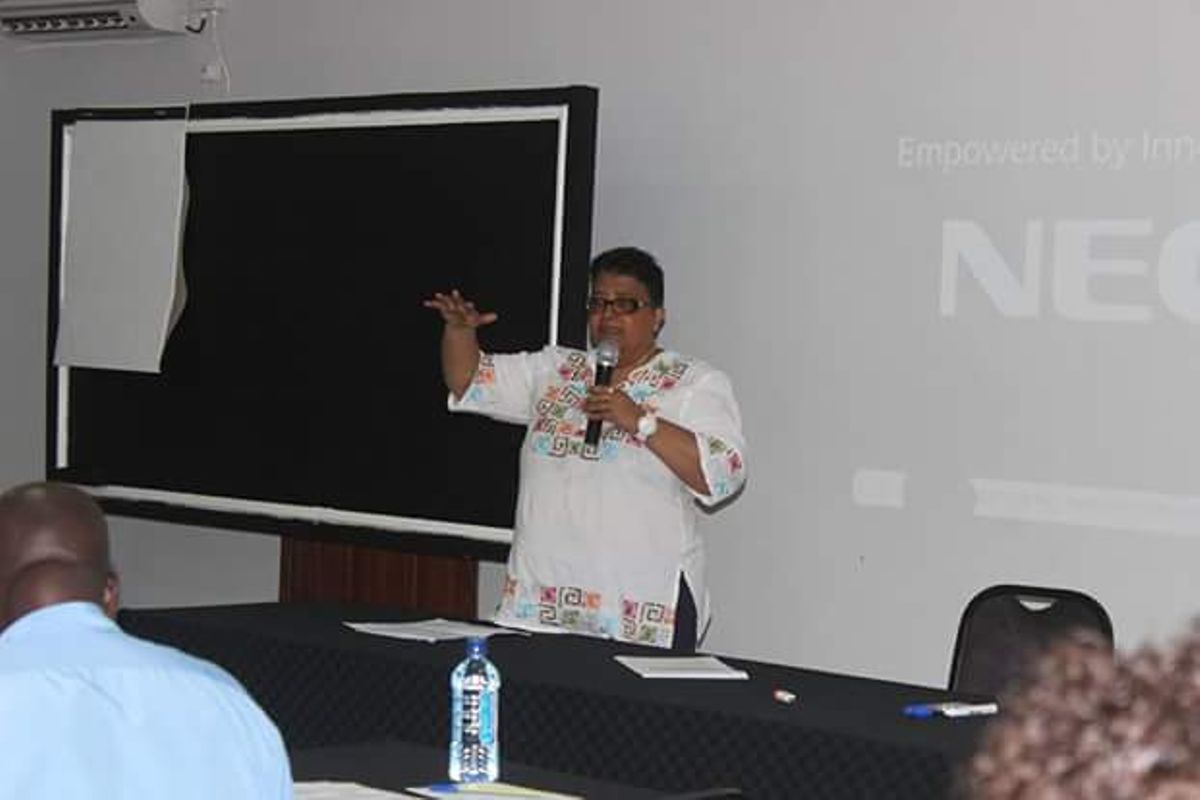 Previously she worked as the Kilifi County Health Director and has been the Provincial Director of Public Health and Sanitation for the Coast Province for five years. In this capacity, Dr Anisa has been responsible for planning, implementation and coordination of all public health services at health centre level, dispensary and community including the monitoring and evaluation of all health programmes.
Dr Anisa has trained in Health Systems Management. She has an intimate knowledge of the health services and challenges at the Coast having worked as a medical officer throughout the Province and as the District Medical Officer of Health in Kwale and Malindi Districts.
As the Medical Superintendent of Malindi District Hospital and the District Medical Officer of Health for Malindi District for 8 years, Dr Anisa provided managerial leadership at the district hospital and was responsible for mobilization of funds to effect the expansion of the hospital from an 80 bed to 200 bed capacity with resultant dramatic increase of revenue from 300,000 to 2.5 million Kenyan shillings per month. Hospital infrastructure was considerably expanded under her leadership.
In 2000 she was awarded a Head of State Commendation for exemplary work and in 2010 she was awarded the Order of the Grand Warrior for her contribution to health care for the people of Kenya. Dr Anisa who a life member of the Kenya Red Cross Malindi branch was a medical advisor for the national Kenya Red Cross committee and was the chair of the Kenya Red Cross Malindi Branch from the year 1999 to the year 2008. She was the president of the Rotary Club Malindi in 2004.
According to the Coast Counties watch, Dr Anisa is celebrated as a formidable woman leader highly committed to the well being of the people she serve through her position. Dr. Anisa Ahmed Omar Bammuni, Kilifi County's Health executive is recognized as a pillar in Governor Kingi's legacy. She is regarded as a member of Governor Amason Kingi's 'dream team' which he is depending on heavily, to leave a strong legacy behind as he serves his final term.
But will she achieve this amid the invisible wars in her department?
Devolved governments are slightly new. The counties only came in place in 2013 after the general elections. This means that these eight years have been be bumpy and a lot more experiential. However, the expectations of Kenyans on service delivery remains high espeically on the health services delivery. This is after having largely a central government since independence in 1963. Many laws and arrangements put in place are still being tried and tested. It follows therefore that some laws require to be reviewed and possibly updated based on real experiences on the ground moving forward. The BBI conversation gives this opporutnity to all Kenyans. An opportune time to evaluate and review the devolution laws and arrangement would possibly emerged after the lapse of this electoral tenure, in 2017.
The devolution architecture has made the County Accounting Officers in Kilifi County as the big boys in those departments. The County Accounting Officer, a powerful appointee in the devolved government, designated in writing by the finance executive through the Governor's recomendations, is the man running the show in any department.
At the department of Health in Kilifi, the CAO is none other than Alio Ibrahim, Chief Officer for Public Health and Sanitation. Since the change of guard from Dr. Bilal to Alio this year, so many things have changed in that department. In as much as devolution came with its own share of challenges, some of these challenges can be outmaneuvered. Critical look of every official serving Kilifi people at the County Government is key and can among the ways needed to maneuver the never ending challenges. But on the challenges at the Health department, attention of the big boss (County Governor) is urgently needed.